Technical Officer – Virtual Platform for Training in Imaging, EMBL, Germany
Closing date extended until 5 June 2016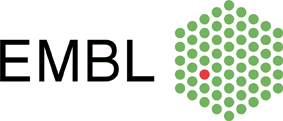 Job Description
The European Molecular Biology Laboratory (EMBL) is one of the highest ranked scientific research organisations in the world. The Headquarters Laboratory is located in Heidelberg (Germany), with additional sites in Grenoble (France), Hamburg (Germany), Hinxton (UK) and Monterotondo (Italy).
As Euro-BioImaging (EuBI) is coming closer to its full operation, European researchers are now taking the next step and, under the umbrella of the EC H2020 funded project Global BioImaging (GBI), reach out to their colleagues around the world. In the coming three years, they will work together with imaging infrastructure experts from Australia, Argentina, South Africa, India, Japan and the United States of America, to further open and improve provision of imaging services to biological and medical researchers world-wide.
In this regard, EMBL is seeking a Technical Officer with a background in imaging technologies, technology training for scientists, and if possible experience in virtual training platform development to join the dynamic and international team of Euro-BioImaging in Heidelberg. The Technical Officer will support the GBI project partners in developing cutting-edge training courses for facility staff and setting-up an international virtual platform of state-of-the-art training material in innovative imaging technologies.
The Technical officer will work at EMBL Heidelberg, in close collaboration with the Euro-BioImaging Team and the Advanced Light Microscopy Facility.
For additional information please visit the job offer page.