Research Technician – Electron Microscopy Core Facility, EMBL Heidelberg, Germany
Location: Heidelberg, Germany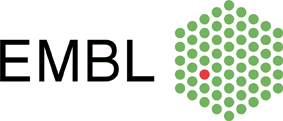 Staff Category: Supernumerary
Contract Duration: 1 Year (Maternity cover)
Grading: 4, 5 or 6, depending on experience and qualifications
Closing Date: 14 January 2018
Reference Number: HD_01216
Job Description
The European Molecular Biology Laboratory (EMBL) is one of the highest ranked scientific research organisations worldwide. The Headquarters Laboratory is located in Heidelberg (Germany), with additional sites in Barcelona (Spain), Grenoble (France), Hamburg (Germany), Hinxton near Cambridge (UK) and Rome (Italy). EMBL is endowed with multiple high-level core facilities offering services to groups from all sites as well as other international institutions. Among them is the Electron Microscopy Core Facility (EMCF), which specializes in cellular electron microscopy. The EMCF activities cover a large spectrum of advanced techniques from sample preparation to image analysis, with a particular focus on correlative techniques and 3D electron microscopy.
We are currently looking for a research technician to join the EMCF. The position will involve direct participation in the research projects by performing ultrastructural analysis on various biological specimens including cultured yeast, insect and mammalian cells as well as, but not limited to model organisms such as flies, nematodes, fish and rodents. The main tasks for the post holder will include sample preparation (fixation methods, resin embedding, ultramicrotomy), imaging (transmission EM, serial TEM, TEM tomography, volume EM), and advanced molecular mapping techniques (immuno-EM and correlative light and electron microscopy). Additional skills in negative staining would be an advantage.
The candidate will also have the responsibility of maintaining the overall organization of the facility with a high degree of technological expertise and will be responsible for training and providing technical assistance to students and postdoctoral researchers within EMBL as well as visiting scientists. The candidate should be open to acquire skills for new techniques and adapt them to various cell/organism samples.
Qualifications and Experience
Applicants should have a qualified education and/or university degree in life sciences. The position requires qualification in the field of EM applications to cell biology.
The candidate should be able to work both independently and as part of a team in the Core Facility Unit, and enjoy working in an international and highly collaborative team of scientists. He/she should be highly motivated and have very good communication and interpersonal skills. Furthermore, excellent organizational skills as well as basic teaching skills are essential. Proficiency in spoken and written English is required. Basic knowledge in German and/or French would be an asset.
Please visit the official job offer for additional information.