Group Leaders – Cryo-Electron Microscopy and Systems Biology, EMBL Heidelberg, Germany
Location: Heidelberg, Germany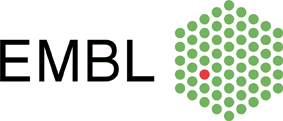 Staff Category: Staff Member
Contract Duration: 5 years (renewable)
Grading: 9
Closing Date: 7 October  2018
Reference Number: HD_01362
The
Structural and Computational Biology (SCB) Unit
at EMBL Heidelberg pursues an ambitious research programme in integrated structural and computational systems biology bridging between various spatial and temporal scales. The Unit seeks to recruit two outstanding group leaders to address fundamental questions in structural, molecular or cellular biology.
Your role
The SCB Unit would like to hire outstanding leaders in their field that integrate into an extremely collaborative environment. One focus area is cryo-electron microscopy, whereby both single-particle analysis and/or electron tomography are of interest. Other areas, in which we are seeking creative leaders, are biochemistry, integrated structural biology, biophysics, chemical biology, proteomics or a mixture thereof to facilitate systemic approaches in structural biology, a concept that the unit is pursuing, in conjunction with a strong computational biology programme.
You have
We expect that fundamental biological or methodological questions are addressed and that the successful candidates will complement and synergize with the existing activities of the SCB Unit. They should therefore demonstrate a strong motivation to work in the collaborative and multidisciplinary environment of EMBL.
Why join us
EMBL is an inclusive, equal opportunity employer offering attractive conditions and benefits appropriate to an international research organisation with a very collegial and family friendly working environment. The remuneration package comprises from a competitive salary, a comprehensive pension scheme, medical, educational and other social benefits, as well as financial support for relocation and installation, including your family and the availability of an excellent child care facility on campus.
The SCB Unit EMBL offers access to an outstanding integrated structural biology environment that includes a particularly well equipped cryo-electron microscopy facility housing several high end transmission electron microscopes including two Titan Krios and one Talos Arctica microscopes with direct detectors, a full complement of electron microscopy preparation equipment including a focused-ion-beam milling and scanning electron microscope (FIB/SEM), and high performance computing clusters. Excellent core facilities support research activities, for example, in structural biology, biophysics, chemical biology, metabolomics, proteomics and genomics. Further information about research in the SCB Unit and at EMBL can be found at the EMBL web page.
What else do I need to know
We are Europe's flagship research laboratory for the life sciences – an intergovernmental organisation performing scientific research in disciplines including molecular biology, physics, chemistry and computer science. We are an international, innovative and interdisciplinary laboratory with more than 1600 employees from many nations, operating across six sites, in Heidelberg (HQ), Barcelona, Hinxton near Cambridge, Hamburg, Grenoble and Rome.
Our mission is to offer vital services in training scientists, students and visitors at all levels; to develop new instruments and methods in the life sciences and actively engage in technology transfer activities, and to integrate European life science research.
In your online application, you will be asked to include a cover letter, CV and a concise description of research interests & future research plans. After submitting your application, you will be asked to invite 3 referees to provide their online reference, before the application closing date.
For further information about the position please contact recruitment@embl.org.
Interviews are planned for 22 and 23 November 2018.
Information on Group/Team Leader appointments can be found under http://www.embl.org/gl_faq.
An initial contract of 5 years will be offered to the successful candidate. This is foreseen to be extended to a maximum of 9 years, subject to an external review.