Technical Assistant, Light Microscopy Facility, Max-Planck Institute for Developmental Biology, Tübingen, Germany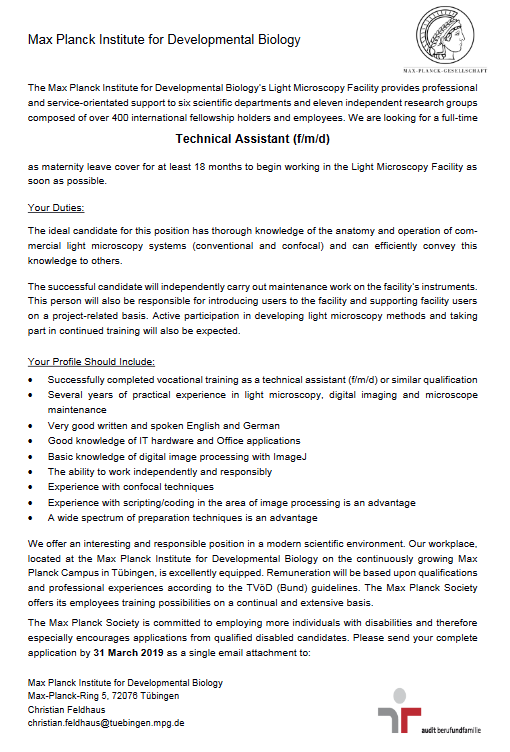 The Max Planck Institute for Developmental Biology's Light Microscopy Facility provides professional and service-orientated support to six scientific departments and eleven independent research groups composed of over 400 international fellowship holders and employees. We are looking for a full-time
Technical Assistant(f/m/d)
as maternity leave cover for at least 18 months to begin working in the Light Microscopy Facility as soon as possible. Your Duties: The ideal candidate for this position has thorough knowledge of the anatomy and operation of com-mercial light microscopy systems (conventional and confocal) and can efficiently convey this knowledge to others. The successful candidate will independently carry out maintenance work on the facility's instruments. This person will also be responsible for introducing users to the facility and supporting facility users on a project-related basis. Active participation in developing light microscopy methods and taking part in continued training will also be expected.
Closing date 31 March 2019
For additional information please check the job offer.