Postdoc position to develop Big Data Bioimage Analysis framework, Barcelona, Spain
APPLICATION DEADLINE extended 9 June 2019 !!!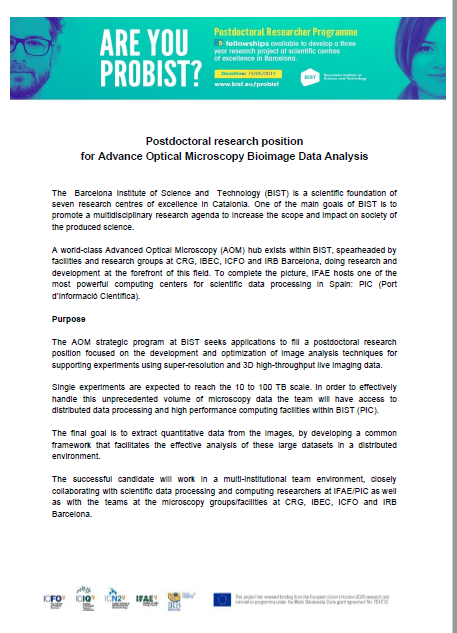 We are seeking a talented scientist/Bioimage Analyst with strong skills/interest in computer science to develop a Big Data Image Analysis infrastructure/framework that will bridge several institutes from the data collection points (related to Super resolution and High-Content 3D lightsheet live imaging ) to the High Performance Computing/Analysis endpoints.
This is a challenging project endorsed by IFAE, IRB and ICFO, in collaboration with CRG and IBEC, all institutes belonging to BIST: the Barcelona Institute of Science & Technology.
This is a competitive postdoc position cofunded by EU, for 3 years, see open call page link.
https://bist.eu/probist/
For additional information please check the job offer.