Scientist in Microscopy Automation and Image Analysis, EMBL Heidelberg, Germany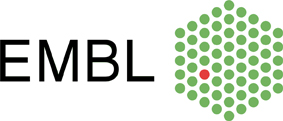 We are seeking for a highly motivated and excellent scientist to join our team. The Ellenberg group is part of the Cell Biology & Biophysics Unit and a multidisciplinary team consisting of biologists, chemists, physicists and computer scientists. Our overall goal is to systematically elucidate the mechanisms underlying cell division (mitosis & meiosis) and nuclear organisation (chromosomes & nuclear pores) with cutting-edge imaging technology. For that purpose, we are developing a broad range of advanced light and electron microscopy technologies to assay the functions of the involved molecular machinery non-invasively, automate the imaging process itself to address as many molecular components as possible, and computationally process image data to extract biochemical and biophysical parameters.
Location: Heidelberg, Germany
Staff Category: Staff Member
Contract Duration: 3 years
Grading: Commensurate with experience and qualifications
Closing Date: 31 August 2019
Reference Number: HD01560
For additional information please consult the job offer.