Deep Learning for Image Analysis, 20 – 24 January 2020, EMBL Heidelberg, Germany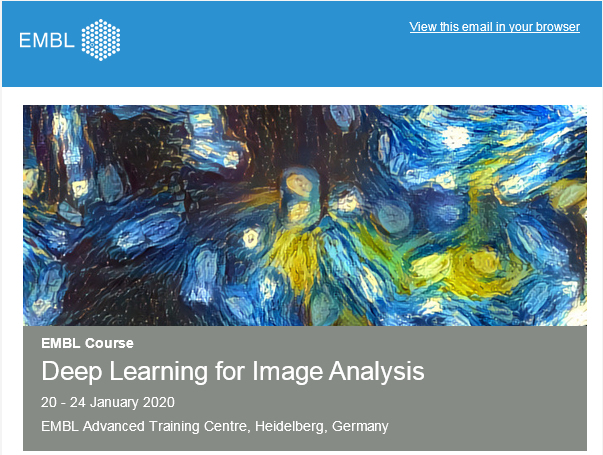 This is a blended learning course on Deep Learning for Image Analysis, consisting of 3 online sessions with associated hands-on exercises and a week-long onsite session at EMBL Heidelberg. This course is aimed at both core facility staff and research scientists.

After this course participants should be able to:
Understand the fundamentals of machine learning methods suitable for image analysis
Advise users/colleagues in strategies to obtain ground truth
Train and use a CNN for a bioimage analysis task studied in the course
Perform simple quality control on the results
For additional information please check the course page.
Application deadline: 20 September 2019.