LSFM 2019, Light Sheet Microscopy Conference, 4-6 December 2019, Frankfurt am Main, Germany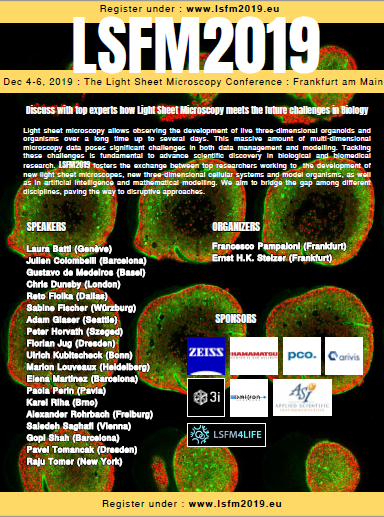 Dear Colleagues,
it is my pleasure to announce the LSFM2019 conference, and to welcome you in Frankfurt am Main on 4th -6th December 2019.
For any question, please visit our website (www.lsfm2019.eu) or feel free to contact our conference organization team (team@lsfm2019.eu).
Thank you for your interest and participation!
The deadline for registration, abstract submission, and payment is October 15th 2019.
Best regards,
Francesco Pampaloni