Cryo-Electron Tomography Specialist – EMBL Imaging Centre, Heidelberg, Germany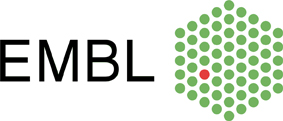 | | |
| --- | --- |
| Location: | Heidelberg, Germany |
| Staff Category: | Staff Member |
| Contract Duration: | 3 years |
| Grading: | 6 or 7, depending on experience and qualifications |
| Closing Date: | 12 November 2019 |
| Reference Number: | HD01573 |
We are seeking for a highly motivated and interdisciplinary scientist to join the EMBL Imaging Centre (EMBL IC) team. Due to rapid developments in new imaging technologies, the pace of biological and medical discoveries has increased at an unprecedented speed in the 21st century. For the first time, high-resolution electron and light microscopy technologies enable us to directly visualise the molecular machinery of life under native conditions. Consequently, cutting-edge microscopy is becoming a central technological platform for the life sciences. Currently, few scientists have access to the latest imaging technologies, as the instruments are complex in their development, set-up, maintenance and usage. EMBL is currently constructing the EMBL Imaging Centre to make the latest imaging technologies available as quickly as possible to a broad, international user community of researchers from academia to industry. A broad spectrum of imaging technologies covering the scales from structure determination of single protein complexes to imaging whole organisms will be offered, with a special emphasis on cross modality capabilities (correlative microscopy) and bespoke user project support from sample preparation to image analysis provided by dedicated expert service staff. The successful applicant will be part of the EMBL IC Electron Microscopy Team comprising microscopy engineers, application specialists and image analysists, who work in close collaboration with the Advanced Light Microscopy Team. Both teams have the mission of highest-level user service provision and technology development to continuously improve the services. Electron microscopy technologies will cover all scales from single-particle cryo-electron microscopy and cryo-tomography to (cryo-)CLEM and cellular electron microscopy.
Your role
The successful applicant will support users of the EMBL IC in cryo-electron tomography and correlative light microscopy/electron microscopy (CLEM). Tasks include introducing new users to the cryo-LM, cryo-EM and FIB-SEM microscopes, assistance and trouble-shooting in sample preparation for cryo-tomography (cell cultures/in vivo specimens), training users with different levels of experience in the use of microscopes and auxiliary equipment, maintaining and servicing the microscope hardware and software at a basic level, interacting with the microscope manufacturer and engineers, sample preparation for cryo-EM, cryo-FIB/SEM and CLEM, data collection and evaluation of data, basic 3D image processing for tomography and CLEM, development of novel acquisition schemes and workflows tailored for the EMBL IC. S/he will also participate in the organisation and teaching of courses on electron microscopy techniques for the EMBL IC user community. The successful candidate should be able to work creatively and independently, be well organised, rigorous, and enjoy working in an international team within a highly collaborative atmosphere. Before opening of the EMBL IC the successful candidate will work on the cryo-EM service platform and on selected pilot projects and microscopy technologies.
For additional information please check the job offer.