Postdoc position MINFLUX, EMBL Heidelberg, Germany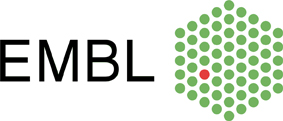 | | |
| --- | --- |
| Location: | Heidelberg, Germany |
| Staff Category: | Postdoctoral Fellow |
| Contract Duration: | 2 years |
| Grading: | Stipend |
| Closing Date: | 10 January 2020 |
| Reference Number: | HD01658 |
The Ries group at the Cell Biology and Biophysics Unit in Heidelberg is developing novel superresolution microscopy technologies to investigate the structure and dynamics of protein machines inside cells.
MINFLUX, a recent development from the Stefan Hell lab, is a superresolution method with the potential of achieving nanometer spatial and sub-second temporal resolution in living cells (Gwosch, Pape, Balzarotti, Hoess, Ellenberg, Ries, & Hell. MINFLUX nanoscopy delivers multicolor nanometer 3D-resolution in (living) cells. doi:10.1101/734251). This would allow us to directly image the dynamic functional changes of protein machines inside cells. At the EMBL we will receive one of the first commercial MINFLUX instruments, giving us unique access to this promising new technology. The aim of this project is to further develop and optimize MINFLUX to make it applicable to biological systems.
Your role
In close collaboration with the Abberior company and Stefan Hell's group, the postdoc will:
optimize optics, software, imaging modalities and sample preparation protocols;
perform initial developments for a next-generation MINFLUX implementation for live biological samples;
use MINFLUX to investigate the structure and dynamics of the nuclear pore complex and the endocytic machinery (in collaboration with biologists from the Ries and Ellenberg groups).
For additional information please check the job offer.