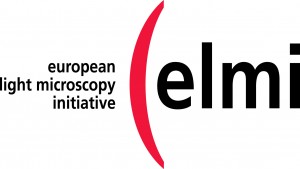 Abstract submission deadline: 28 FEB 2020
Dear Colleagues,
We would like to announce the 20th Meeting of the European Light Microscopy Initiative (ELMI). The annual ELMI conference is an internationally recognized meeting on light microscopy and a unique blend of lectures and hands-on workshops on the newest microscopy research and techniques aimed at a life sciences audience. In 2020 the ELMI meeting will take place at June 9-12th in Noordwijkerhout in the Netherlands, close to the North Sea coast. The venue of the meeting will be at NH Conference Center Leeuwenhorst, which integrates hotel rooms, lecture-, workshop- and vendor-exhibition rooms, as well as restaurant-, sport- and other recreation facilities. The venue is located at a 20 km distance to the Schiphol international airport.
ELMI conferences were established as a unique networking opportunity providing exchange of information between European scientists working in the field of light microscopy and the manufacturers of microscopy equipment. They have become a regular meeting place of scientists who develop and apply advanced light microscopy in their research, as well as becoming a crucial conference for imaging networks and people working in imaging facilities.
The ELMI-2020 meeting will cover many techniques and applications, including sessions about:
Functional & live cell imaging
Image data management and analysis
Intravital imaging
Light sheet microscopy
Correlative light and electron microscopy
New technologies and probes
Centered around the plenary scientific lectures on technology development and biological applications in these fields (without parallel lecture sessions), ELMI offers a fantastic opportunity for less experienced users to gain solid knowledge in a range of imaging techniques. It also provides an excellent opportunity for networking with the industry and other devoted microscopists in a strong social format. Expert users will enjoy the hands-on workshops in the latest developing instrumentation, and the chance to gain insight into the next generation of technologies.
We are happy to inform you that more information about the scientific meetings, exhibition, sponsoring & registration is available now at www.elmi2020.eu.
Important dates:
Abstracts submission deadline: 28-02-2020
Early bird registration deadline:09-04-2020
Late fee registration deadline 28-05-2020
Hoping to welcome you at ELMI-2020 in The Netherlands,
ELMI2020 organizers