Scientific Officer, EMBL Heidelberg, Germany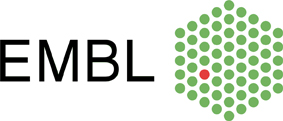 Key information
Location: EMBL Heidelberg
Staff category: Staff Member – Administrative and support
Contract duration: 3 years (renewable)
Grading: 4, 5 or 6; depending on qualifications and experience
Closing date: 20 April 2020
Reference number: HD01718
About this position
The Advanced Light Microscopy Facility at EMBL Heidelberg (ALMF) offers a collection of state of the art equipment and image processing tools to support in-house scientists and visitors in using light microscopy methods for their research. In collaboration with other Core Facilities the ALMF also offers a service in correlative light and electron microscopy, spatial omics and high throughput chemical screens. We are seeking for a scientific officer supporting the ALMF team in providing services in advanced confocal microscopy techniques in particular high throughput feedback microscopy and spatial omics.
Your role
The successful candidate will work in the Advanced Light Microscopy Facility (ALMF) at EMBL. (S)he will teach and support users in advanced light microscopy technologies. This includes all aspects of assay development with respect to automated image acquisition, image data analysis and large-scale data management. Post holder will also write custom software packages that allow users to conduct experiments at large scale automatically and if necessary develop custom hardware in collaboration with the EMBL workshops and industrial partners. (S)he will also participate in the testing and establishing of cutting edge microscopy technology equipment in collaboration with the industrial partners of the facility. Post holder will participate in the organization and teaching of international courses on advanced microscopy techniques.
For additional information please check the job offer.