BioVisionCenter Kick-Off Symposium, 9-10 November, Zurich, Switzerland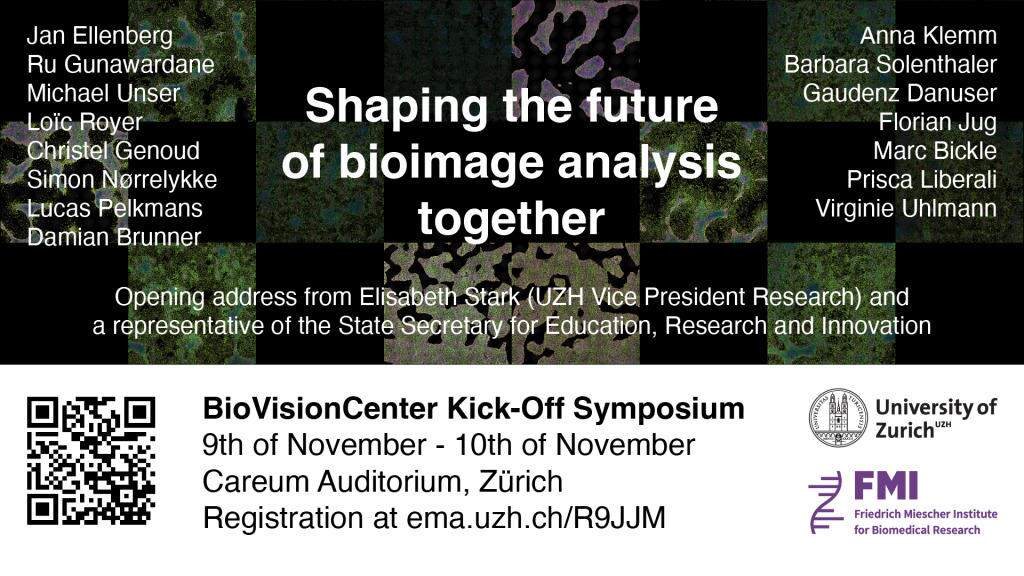 As part of our efforts to promote knowledge sharing in the field of bioimage analysis, we would like to invite interested members to participate in this symposium.
The BioVisionCenter is a newly-created structure co-founded by the Friedrich Miescher Institute and the University of Zurich with its primary objective to centralize activities related to the processing of complex bioimage datasets. More details can be found here: https://www.biovisioncenter.uzh.ch/en.html    
To celebrate our launch and foster collaboration within the scientific community, we are organizing the BioVisionCenter Symposium on the 9th and 10th of November. This symposium will bring together renowned experts in the field of bioimage analysis who will share their insights, present cutting-edge research, and discuss emerging trends. It will be an excellent opportunity for researchers, students, and professionals to network, exchange ideas, and explore potential collaborations. Find out more about the symposium and sign up here: https://www.ema.uzh.ch/en/register/biovisioncenter-symposium.html   
We are currently booked-out for in-person participation (but have a waiting list), but we do offer virtual participation via a Zoom webinar. You also need to sign up on the event page above to get access to the virtual participation.