ELMI 2019 Meeting feedback survey
Talks of the session:
Please answer our survey about several CF related topics:   elmisurvey.miap.eu (more information about the survey)
The results are available on: miap.eu/elmi-cf-survey
Please bring your smartphone/tablet/laptop to participate in the interactive polls during the Managing career expectations session:
Go to Slido.com and enter the event code #2620.
You can now ask questions and upvote the best ones (also before the event).
We will run the polls during the session
Feedback results from last CF session 2018 in Dublin.
Link to feedback survey for CF session 2019 in Brno:
https://www.surveymonkey.de/r/ELMI-CF-2019
Schedule online: https://www.elmi2019.eu/core-facility-sessions/
---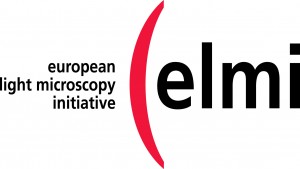 Continuing in the successful format of previous years, the ELMI 2019 Core Facility Satellite Meeting will feature a number of interactive sessions targeted at core facility managers and staff. All other interested ELMI participants, including company representatives are very welcome.
The goal of the satellite meeting is to exchange views, share experience, identify problems and solutions, best practices and standards related to core facility work.
Of course, social interaction is again high on the agenda, including the already traditional football match Facilities versus Companies.
If you have suggestions for topics please send them to the CF session 2019 organizing committee (via elmi@embl.de):
Marco Marcello (University of Liverpool, UK)
Laure Plantard (MPI CBG Dresden, Germany)
Laurent Gelman (FMI Basel, Switzerland)
Roland Nitschke (University of Freiburg, Germany)
Stefan Terjung (EMBL, Heidelberg, Germany)